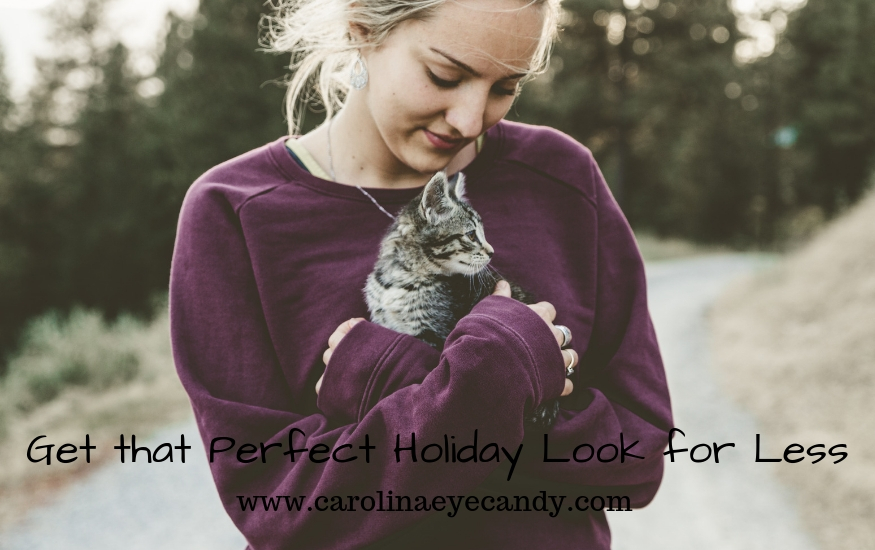 It's the season to be jolly! The holiday season is almost synonymous to shopping, gifts, and parties. You will probably be invited (and expected to attend) more than one Christmas party.  And while some of these parties have funny themes, like the Ugly Sweater Party (no doubt inspired by grandma's yearly Christmas gifts) other parties may have themes like Winter Wonderland and Blue Christmas. How do you look your best when going to these events without breaking the bank? Here are six dos and don'ts on how to shop and dress up for a Christmas Party.
Check your closet before you shop. This is a must before heading for the store – you just might find a suitable dress or two shoved right at the back of your closet. Look at the available options and try to mix and match your outfit.
For themed parties that require you to wear something specific – like Santa or elf costumes, make your own costume from your old, soon to be discarded clothes. You don't have to be a wiz at sewing to do it. Just a little fabric glue, some trimmings and you can check online for inspiration for an awesome, inexpensive outfit.
Buy something that you can wear on another occasion. If you must buy a new dress, don't buy an over-the-top dress that you can only wear to Christmas parties. That bright red and green combo may look good on you, but if you can't see yourself wearing it somewhere else, it's best to leave it. And if you have several parties to attend, buy one or two key pieces that you can mix and match with other items that are already in your closet.
Avoid buying clothes with Christmas prints. Same as the reason stated above, clothes with Christmas prints can only be worn during Christmas. Unless you have money to burn, it's best to steer clear of Christmas prints.
Lay off the sparkles. While sparkly clothes will definitely put you in a festive mood, dressing in a glittery outfit from head to toe will only make you look like a Christmas ornament. When it comes to sparkles and glitters in your outfit – less is more.
Wear clothes with vibrant colors. Unless the theme is white Christmas, wear clothes with bright festive colors. But don't overdo it. A blouse in a vibrant, jewel-toned color can be paired with neutral-colored pants and skirt. You want to look classy, not brassy.